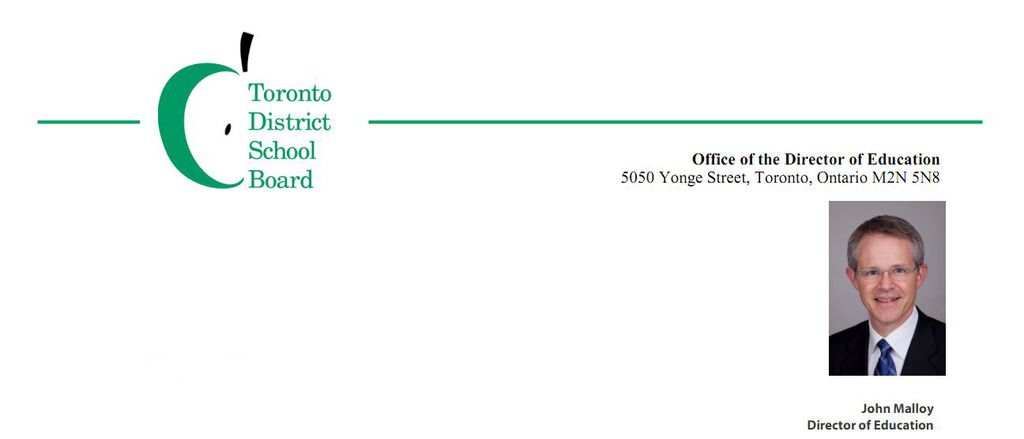 Dear Students, Parents and Staff of the Canadian International School Community,
I am pleased to bring greetings on behalf of the Toronto District School Board (TDSB).
We at the TDSB are passionate about learning and take great pride in offering a world-class education. We believe learning drives engagement. It is a transformative journey that unleashes potential in each individual and opens opportunities. Collaborating and sharing our educational knowledge, resources and curriculum with you, enable us to continue to build on the exceptional work already accomplished in the first two years of our partnership.
At the TDSB, we have expanded our international programming both at home and abroad. We provide students and staff with opportunities to learn and share their knowledge on languages, cultures and traditions that flourish side by side within our great city. Supporting our school communities to be locally and globally connected on issues such as social justice and the environment, two themes that are prevalent across your schools, helps us to inspire and motivate the next generation of innovators, community builders - leaders.
Together we, the Toronto District School Board and the Canadian International School of Vietnam, have proven that our collective dedication to students and learners transcends borders. We look forward to continuing our joint partnership.
Best Wishes for a successful school year ahead!
Sincerely,
John Malloy, Ed.D.
Director of Education